Carpet Cleaning Palatine
Rug, Upholstery & Carpet Cleaning in Palatine, Illinois
Carpet Cleaning Palatine can help you eliminate this deep-set dirt by steam cleaning your carpets once a year. This carpet cleaning process is quick, reasonably priced and will leave your carpets looking new.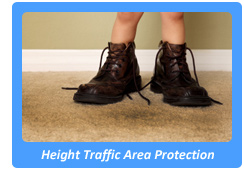 Keeping your carpeting clean is the secret to a long and useful life from this flooring choice. Over time, dirt and oils that get deposited on the surface of your carpet will slowly work their way down into the fibers and can cause long-term damage and premature wear.
Is Carpet Steam Cleaning Important?
The reason carpet steam cleaning Chicago is important is that even if you were to vacuum your carpets daily, you could only reach the dirt that has accumulated on the surface of your carpet, because most residential vacuum cleaners are not powerful enough to penetrate the dense fibers of most modern carpets.
The irony is that the better the quality of your carpet, the denser his fiber is and the less dirt you can actually remove. This is why it is critical that you schedule a carpet steam cleaning service with Palatine Carpet Cleaning on a regular basis.
In fact most carpet warranties require steam cleaning as part of normal carpet care and it is recommended by all of the carpet manufacturers.
Carpet Cleaning Palatine Cleaning Methodology
The way steam cleaning works is that a cleaning agent is heated to very high temperatures and then injected deep into the carpets fibers. This penetrates to the base of the carpet to reach the deep-set dirt found there.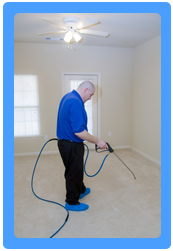 The combination of heat and cleaning agent will temporarily break the bond of adhesion holding this dirt to the carpet fibers, which will then be vacuumed out of the carpet by a commercial vacuum as the final step of the steam cleaning process.
The result is a completely clean carpet that looks almost new with the commercial carpet cleaning Chicago service. Call us at 708-546-4750 for carpet cleaning services throughout Palatine, Cook, IL: Hoffman Estates, Schaumburg, Buffalo Grove, Wheeling, Arlington Heights, Mount Prospect, Elk Grove Village and Des Plaines.
Carpet Cleaning Palatine also offers a wide assortment of other carpet care services like stain removal or pet odor removal that can be done on the same visit. Carpet Cleaning Chicago services allow you to address any problems you may have with your carpeting and will help keep it looking great.