Fire Damage Restoration Chicago
You don't usually plan for a fire
It is very important when recovering your losses after fire damage. However, your instincts are to clean up the misfortune could prove to be hazardous and emotionally draining.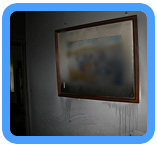 Expert help can make all the difference in returning life back to normal.
Carpet Cleaning Chicago Professional fire restoration teams are trained to work under pressure. We can take care of even the most severe fire damage recovery tasks.
Prompt Emergency Response
We will respond immediately to any fire damage emergency (24 hours a day). Our experts are trained and equipped to handle all types of emergency damage-fire, floods, smoke, soot, oil leaks and more.
We at Carpet Cleaning Chicago understand your need to salvage as much of your property as possible for fire damage restoration. We use newest fire damage restoration equipment that can remove soot from upholstery, clothes and carpets-Plus save you money.
To help bring your life back into order, we implement proven and effective fire restoration techniques.
Our procedures for emergencies include:
24/7, 365 response time-operators ready
Emergency Pre-cleaning
Fire damage cleaning
Content Cleaning
Content Pack-Out
Wall & Ceiling Cleaning
Deodorization
Walls, carpets, and furniture restored to pre-loss condition
Primary loss recovery
Emergency debris removal and dumping
Repair, cleanup, and deodorization
Full water damage recuperation
Mould, mildew, and bacteria sanitization
Modern drying and dehumidification equipment
Emergency debris removal and dumping
Full water damage recuperation
Mold, mildew, and bacteria sanitization
Primary loss recovery after fire, flood, smoke, soot, or oil leaks
Because of our lightning fast response time and service, we are the water and fire damage restoration service provider (During any unfortunate event if you require our emergency service). You can call Carpet Cleaning Chicago emergency hotline at (866) 437-6665 24 hours a day, 365 days a year.