Wood Floor Refinishing Chicago
Wood floors - Charm And Natural Beauty
Wood Floor Refinishing Chicago is a leading team in Chicago great area that specialize in cleaning services in general and in wood floor refinishing in particular for your home and office.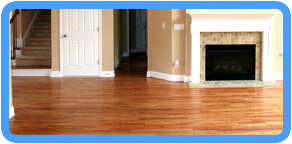 Nothing is more stunning than an immaculate wood floor. Delightful to look at, featuring deep, seductive textures-a wood floor adds a touch of royalty to you home.
And a wood floor is a wonderful treasure when you think about it. Not only does it enhance the beauty of your home-it actually raises its value. Moreover, finished wood flooring is neutral in color and style, so it's easy to design around. It always blends beautifully with any decorating trend.
So refinishing or repairing wood floors is well worth your time.
Keep Floors Looking New For Year To Come
Over the years your wood floor is subject to stains and marks that can make it look old and worn-juice stains, coffee, crayon, ink, adhesives, paint, scuff marks, and shoe polish just to name a few.
Call Wood Floor Refinishing Chicago to refinish or clean your wood floor to keep it looking new, bringing joy and natural elegance to your home for many years to come.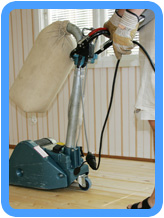 Carpet Cleaning Chicago experienced floor crews use the most modern equipment, and will ensure the complete safety of your furniture and valuables. Based on your floor's condition, they will suggest the proper color base. Our technicians will apply a wood sealer as a primer layer, once the color has been chosen.
The wood floor will then be buffed to guarantee a smooth and shiny looking surface. The finishing touch will be an additional layer of polyurethane. This topcoat assures the highest protection for your floor-the more coats of polyurethane applied, the longer protection you get. Your wood floor will be looking great! Shiny and new, with a natural new look, color and texture.
Chicago Wood Floor Refinishing specialist
The specialist of Chicago Wood Floor Refinishing will do whatever job is needed-from refinishing wood floors or sanding wood floors, to wood floor repair and hard wood floor cleaning- to ensure that your floor remains lovely for years to come.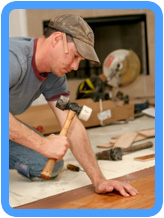 Wood floor repair
Wood floors can be damaged by several reasons-time, flooding, extensive heat or poor maintenance among others. We provide a number of repair solutions that will guarantee your complete and total satisfaction.
By fixing damage that has collected on your floor over the years, we transport you back in time-to that "brand new" feeling when you first set eyes on your natural wood floor.
Sanding wood floors
When finishes on your hardwood floor become dull, scratched or worn, sanding down to the bare wood and refinishing can bring back the exquisite luster to your wood floor, making it look like new.
Chicago Wood Floor Refinishing uses non-toxic finishes that are long lasting and guaranteed to protect and beautify your wood floor. Contact us for a free estimate.
Taking care of your wood floor:
Make sure to place protector pads on all furniture legs on your wood floor.
Position walk off mats and area rugs in high traffic areas (make sure they stay dry and are cleaned underneath often)
Perform routine maintenance as recommended by manufacturer. This should include sweeping, vacuuming and/or dust mopping to remove dirt and grit. Make this a regular task and stick to it-certainly before and after a major event that entails high foot traffic.
Keep high-heeled shoes in good repair. Keep your pet's nails trimmed on a regular basis
Do not use wet mops!
Do not use ammonia.
Do not use dust cleaners.
Do not track dirt-clean it immediately.
Do not use other floor cleaning products.
Do not ever wax a urethane finish!
Call Carpet Cleaning Chicago,IL at 708-546-4750 for more information