House Cleaning Chicago
House Cleaning Chicago specialize in large range of house cleaning services. if you want your house to be cleaned by truly expert whether its for your kitchen or through cleaning for your bathroom Call Chicago Carpet Cleaning
House cleaning has gotten easier in recent years due to more powerful and innovative designs in machines in general and specifically in vacuum cleaners for the home.
Vacuums today are more powerful and easier to use than ever before. They also do a better job of removing dirt and smaller particles from carpeting. Many of them also include advanced filters to eliminate particles as part of your house cleaning that trigger allergies. All of this helps keep your carpets looking great and enables you to avoid damage to the fibers that leads to premature wear.
Chicago House Cleaning - House Carpet Cleaning Equipment
Chicago House Cleaning using the best and modern equipment for your house cleaning including carpet shampooing, kitchen sensitization, home dry cleaning, home carpet cleaning and more.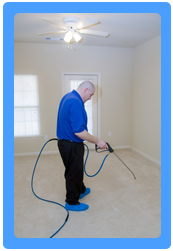 Because these newer vacuums are much more powerful than older models, they are able to remove dirt from deeper into the carpet. This is important because even though the surface dirt is what bothers most homeowners, the deep-set dirt is more of a problem because it can damage the fibers that make up the carpet. This dirt will start to wear the fiber at their base and thin out the carpet over time. These new vacuums of House Cleaning Chicago can help prevent this damage by removing most of this deep-set dirt.
In addition to a regular house cleaning it is important to also do a deeper steam cleaning at least once a year for each carpet in your home. This steam cleaning will remove all of the excess dirt that your vacuum couldn't reach and help you avoid premature wear. It can also help with pet odor removal and allow you to address any carpet stains that you may have accumulated during the year. By sticking to a regular schedule of home cleaning that includes vacuuming and a yearly steam cleaning, your carpets will stay looking new far longer, with less work.
House Cleaning Chicago can present to you a full range of substantial house cleaning services that will have your home sparkling.
House Cleaning Chicago - True Professionals
Here are a few helpful house cleaning tips from Carpet Cleaning Chicago that can assist you in your everyday house cleaning.
Kitchen
Wash & wax wood floors.
Mop vinyl floors.
Clean out the refrigerator and pantry.
Change shelf liners.
Straighten out the "junk" drawer.
Wipe cabinets.
Bathroom
Wash windows inside and out with a squeegee and dust-free cloths.
Dust the windowsill.
Vacuum the window well.
Window treatment
Vacuum draperies.
Wash blinds.
Replace heavy draperies with lightweight or sheer curtains for a fresh look.
Furniture
Polish wood furniture.
Vacuum cloth upholstery. Clean and condition leather upholstery.
Vacuum between cushions.
Clean behind and under sofas and cabinets.
Before bedtime, pick up the family room and run the dishwasher. Get a fresh start each day.
If you are interested in a deep cleaning service or for more intense cleaning projects done by true professionals, please Call Carpet Cleaning Chicago today at 708-546-4750 to learn more about our service offerings.