Water Damage Restoration Chicago
Water Damage Restoration Chicago is prepared to act upon whatever leak or burst occurred immediately.
Accidents like leaks, spills, and pipe bursts do happen. Unfortunately, the resulting water can cause a lot of damage, especially if it is not treated immediately. Water sitting on floors and walls can eat away at the surface, and if left for too long, can result in mold and other unhealthy living conditions.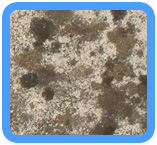 Our water damage restoration technicians are highly trained to assess the damage, treat the issue, and implement precautions to prevent further damage; we have a lot of experience, equipment and training in flood and water damage drying.
Water and Flood Damage Services:
Water Damage Restoration Chicago specially trained technicians use scientific drying methods to restore your home to normal and salvage your belongings. We use high-tech monitoring equipment to detect the presence of moisture-even under floors and behind walls and act quickly to avoid the potential collection of mold, mildew and other nasty microorganisms caused by water damage.
We at Water Damage Restoration Chicago offer a full water damage restoration and flood damage services which include the following:
Water damage restoration inspection
Water extraction and removal
Rapid drying of carpets, rugs, mats, floors and walls
Dehumidifying the entire premises
Mildew treatment as part of water restoration
Deodorizing and disinfecting
24/7, 365 response time-operators on hand
State-of-the-art drying and dehumidification equipment
Emergency debris removal and dumping
Full water damage recuperation
Walls, carpets, and furniture restored to pre-loss condition
Mold, mildew, and bacteria sanitization and more..
You can count on our experts to come to your home and dry down its structure and contents. The correct water damage restoration procedures insure specialized air movers that concentrate large amounts of air along floors, carpets and walls in order to cut down drying time. Commercial dehumidifiers can be brought in when air humidity becomes a crucial factor.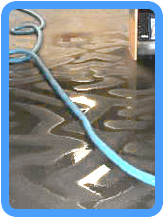 Water and Fire Damage
Water and fire damage are two of the most difficult issues to rectify in a home. Water damage must be treated quickly and thoroughly to prevent growth of mold and further damage.
In water damage clean up, protocol must be followed, and the technicians must pay attention to details. Water Damage Restoration Chicago's technicians will strive to keep your home or building and your family as safe as possible. While providing service, we will ensure all safety measures are taken before we extract water, dry and dehumidify the space, mediate any mold, and sanitize the area.
Emergency Water Damage Restoration Service
We at Water Damage Restoration Chicago provide instant service in the event of water damage. Our emergency crew is available 24 hours a day, 7 days a week.
24/7 emergency service hot-line: (866) 437-6665 or 708-546-4750
On-site estimate
Consultation regarding expected results and options
Highest professional standards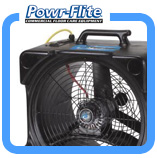 We realize you've gone through a terrible situation. The quote you receive from us will be honest and accurate-no surprises once the job is done. We will return your life back to normal whether it occurred in your home, your basement, crawl space or your office building.
Carpet Cleaning Chicago is here to mitigate the damage as soon as possible, as though your water damage emergency never happened.