Carpet Cleaning Skokie
Carpet and Upholstery Cleaning Services
Carpet Cleaning Skokie a leading team in the carpet cleaning and upholstery industry caters to all your carpet cleaning, furniture cleaning and upholstery, rug cleaning and air duct cleaning needs.
Carpet cleaning techniques keep advancing all the time, and we at Carpet Cleaning Skokie ensure that we are well informed of any advancement in the carpet cleaning field. We upgrade our carpet cleaning services in Chicago constantly and ensure that our technicians will employ any new advancement that will benefit you.
In Carpet cleaning Skokie we offer a few different techniques of carpet cleaning - steam cleaning Chicago, dry cleaning, powder cleaning, commercial carpet cleaning chicago and more it's important that you will choose the right technique for your carpet if you not sure what is the right choice for your carpet our representative will be happy to explain it further and help you make an informed decision.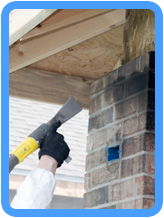 Skokie Carpet Cleaning
Special Cleaning Services
In the event of fire we at Skokie Carpet Cleaning understand your need to salvage as much of your property as possible therefore we use the latest fire damage restoration tools. Carpet Cleaning Skokie offer emergency pre-cleaning service 24 hours a day 7 days a week because we comprehend the necessity of fast and efficient service. In addition we also provide fire damage cleaning, content cleaning ad pack up, walls, ceiling carpets and furniture cleaning and restoration.
Water Damage Restoration - in the event of water damage don't hesitate call to Carpet Cleaning Chicago. We use scientific drying methods that will help salvage your belonging and restore your carpet, and furniture. Water damage repair include dehumidify the entire premises, mildew treatment as part of water restoration, Garbage removal and disposal, emergency debris removal and dumping, deodorizing and disinfecting
Our technicians are experienced and capable of handling any emergency situation.
Carpet Cleaning Skokie invests a lot of resources to make you experience with us as pleasant as possible so call our friendly and knowledgeable representative today at 708-546-4750, they will be happy to help you and answer any further question you might have.
Carpet Cleaning Chicago service locations includes the following areas: Morton Grove, Niles, Wilmette, Evanston, Park Ridge, Glenview, Des Plaines.