Carpet Cleaning Oak Park
Carpet Cleaning and Upholstery Services
In Carpet Cleaning Oak Park we are committed to give the best customer service possible. Our representative will answer any question you might have about the different services we provide. Carpet Cleaning Oak Park highly qualified technicians and the latest carpet cleaning equipment will leave you satisfied with the efficient service and your carpet cleaner than ever.
Call us today at 708-546-4750 for a friendly and speedy service.
Carpet is a big part of the design of your home, and one of the first things that visitors notice when they come into your home, that's why it's important that your carpet will be stain free and fresh looking. That's where Carpet Cleaning Oak Park can help with high quality carpet steam Chicago cleaning or dry carpet cleaning that will leave your carpet looking fresh and stain free.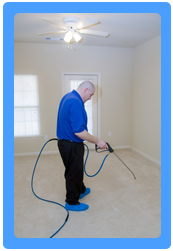 The look of your house doesn't stop with your carpet, it also includes your living-room and floors. Oak Park Carpet Cleaning offers cleaning services including: upholstery & furniture cleaning, grout cleaning, refinishing wood floor that will improve your home design.
Deep Carpet Cleaning by Carpet Cleaning Oak Park
The benefits of commercial carpet cleaning in Chicago are not necessarily aesthetical. Carpet Cleaning Oak Park offers a deep carpet cleaning services in Chicago that can remove dust and harmful pollutants from your carpet and therefore improve the air quality for you and your family.
With all the product that are in the market today your carpet might look clean, however any carpet attract a large amount of dust and a verity of pollutants that reduce the air quality at your home, and are not removed by off the shelf cleaning product, only deep professional carpet cleaning can remove most of the dust and pollutants.
Carpet Cleaning Chicago offers other services that can improve the air quality in your home like air duct cleaning and pet odor removal.